Description
Massaging your pet can make your favorite furry creature feel relaxed, calm down after a stressful event, and just feel more loved and cared for.
Try this bonding technique once or twice a day to help your cat or dog relax and trust you more. 
Let your massaging experience starts now with Kool®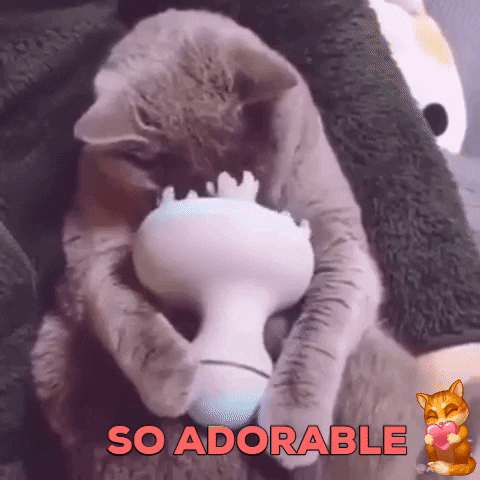 My girlfriend has 2 cats which I co-own. Bought this massager to give them some happy time. They love the massage a lot apparently. They get a massage almost everyday. I wash the tips every other day. This thing is rechargeable, can run up to 4 or 5 hours on a full charge. It's small and portable, we usually take it with us and the cats when we go somewhere. I end up buying one for my parents and their dogs. Works great on cats and medium to small size dogs.  Julie. E
Massage your cat's head: Most cats love to have their heads massaged, so with four individual nodes, this massage helps your pet relaxing from stress and increase blood circulation.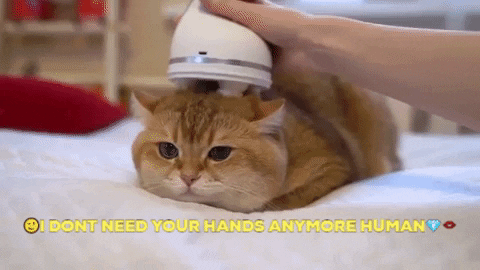 Rechargeable handheld massager: while a massage doesn't have to take a long time, yet Get a full charge one time and you will enjoy a two- hour massage to enjoy a perfect massage anywhere, relieve tension from your office, home or even your car.
Use your Kool® to massage: Save your fingertips for massaging the head and face of your cat. While you may use your fingertips to stroke your  pets; this may be too light for them to feel much especially along the back or belly. Instead, use KOOL® that offers some flexibility to massage smaller areas.
Monitor your cat's reaction: This massagers' innovative nodes lets you apply light pressure in hard-to-reach areas. While massaging , pay attention to how your cat reacts. If he's trying to get up, he might not be in the mood to get a massage. But if he's falling asleep and looking dazzled, he is probably enjoying the massage. With  KOOL® you determine the amount of pressure to apply to each node.